Vor Enabling Targeted Therapies in Cancer
(VOR101)
Immune System
TRIAL PHASE
MECHANISM
INDICATION(S)
PRODUCT NAME
Preclinical
Phase 1
Phase 2
Phase 3

| | |
| --- | --- |
| | Vor Enabling Targeted Therapies in Cancer |

Acute Lymphoblastic Leukemia (ALL), Acute Myeloid Leukemia (AML)

Vor
(VOR101)
Immune System
Vor Enabling Targeted Therapies in Cancer
| | |
| --- | --- |
| INDICATION(S): | Acute Lymphoblastic Leukemia (ALL), Acute Myeloid Leukemia (AML) |
| NAME: | Vor (VOR101) |
| STAGE: | Preclinical |
VOR Enabling Targeted Therapies in Cancer
We are focused on developing technologies that can broaden the applicability of targeted therapies to treat cancer. Engineered cells, such as chimeric antigen receptor (CAR) T-cells, have shown promising results in clinical trials for treating B cell malignancies. However, extending these results to other cancer types has proven elusive. A key challenge is selectively targeting cancer cells without causing toxicity to normal hematopoietic cells. We are taking a fundamentally novel approach to solving this problem by developing antigen-modified hematopoietic stem cells (amHSCs) that are protected from depletion by cancer-targeted therapies.
Patient Need & Market Potential

The prognosis for relapsed and refractory blood-borne malignancies remains grim, despite significant progress in recent years 
Engineered cell therapies, particularly CART-cells, have been successfully applied to treating B-cell malignancies. However, extending the applicability of CAR T-cells beyond B-cell malignancies has been difficult due to challenges in selectively targeting cancer cells 
There is a need for new approaches that could enable successful treatment of not only B-cell malignancies with a far superior safety profile, but also target non-B cell malignancies 
We believe that our technology can also be used to improve the safety profile of existing CAR T technology for B-cell malignancies

Our Approach to Solving the Problem

Current CAR T therapies are limited primarily to B-cell malignancies, where patients can apparently tolerate loss of healthy B-cells along with the cancerous tissue
We are advancing a new approach to targeting B-cell as well as other hematologic malignancies
This approach consists of a targeted therapy, such as a CAR T therapy, which is used to eliminate cells expressing certain antigen types that appear on cancerous tissue, but may also appear on healthy tissue 
To address the potential toxic effects and loss of the healthy tissue, a hematopoietic cell transplantation (HCT) with amHSCs is performed, wherein the HCT cells are precisely modified to be resistant to the targeted therapy 
HCT, which is a standard procedure for many patients, can be performed prior to the targeted therapy, or the targeted therapy can be used as a preconditioning regimen to the HCT 
In this way, our population of potential target antigens can expand beyond tumor-specific antigens or B-cell antigens

Intellectual Property

Our CAR T-cell Therapy program has broad worldwide intellectual property coverage on the targeting potential of engineered cell therapies by modifying hematopoietic cells and is licensed exclusively from Columbia University

Team

We have assembled a world-class team of experts in immunology, oncology, and genome engineering to develop our pipeline of immunotherapies
Key advisors include:

Dr. Siddhartha Mukherjee, Assistant Professor of Medicine at Columbia University and Pulitzer Prize-Winning Author of Emperor of all Maladies;

Dr. Sanjiv Sam Gambhir, Professor of Radiology, Materials Science & Engineering, and Bioengineering at Stanford University and Chair of the Department of Radiology and Director of the Molecular Imaging Program;

Dr. Dan Littman, Howard Hughes Medical Institute Investigator and the Helen L. and Martin S. Kimmel Professor of Molecular Immunology and Professor of Pathology and Microbiology at the New York University (NYU) School of Medicine;

Dr. Crystal Mackall, Professor of Pediatrics and Internal Medicine, Co-Medical Director of the Stanford Laboratory for Cell and Gene Medicine;

Dr. Derrick Rossi, Associate Professor in the Stem Cell and Regenerative Biology Department at Harvard Medical School and Harvard University; and

Dr. Justin Stebbing, Professor of Cancer Medicine and Oncology & Consultant Oncologist at Imperial College London and Imperial College Healthcare National Health Service (NHS) Trust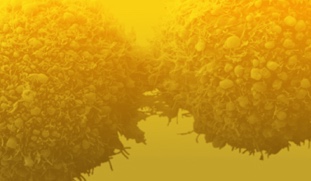 Protecting bone marrow cells from cancer-targeted therapies can potentially transform targeted treatments for cancer. Our approach is to genetically modify hematopoietic stem cells (HSCs) so that the cancer antigen targeted by our therapy has been deleted or modified, a new cell therapy we call amHSCs. This will enable the therapeutic to target the cancerous cells but not the engineered amHSC replacements. This broad platform can be used to enhance the therapeutic window of CAR-modified cells (such as CAR T-cells, CAR NK cells, and others), antibody-drug conjugates or conventional antibodies. By overcoming hematopoietic toxicity of targeted therapies, our Vor Enabling Targeted Therapies in Cancer program is being developed to enable a broad array of important new medicines that have curative potential in several blood-borne malignancies.