Our programs
Discovery
Preclinical
Phase 1
Phase 2
Phase 3
LYT-200
Anti-Galectin-9 MAb
Solid tumors
IND and initiation of Phase 1 study in 2020

Preclinical


Solid tumors

>50K/year U.S. (Metastatic CRC)
>28K/year U.S. (Metastatic pancreatic cancer)
>4K/year U.S. (Metastatic cholangiocarcinoma)
LYT-200 is an investigational, fully human, IgG4 monoclonal antibody (mAb) that is designed to target galectin-9, a protein that regulates immunosuppression and is prominently expressed in hard-to-treat cancers, such as colorectal cancer, or CRC, cholangiocarcinoma, pancreatic cancer and others.
| | | | |
| --- | --- | --- | --- |
| | Phase completed | | Phase in progress |
---
Galectin-9 triggers and mediates multiple pathways of immunosuppression
Foundational biology
Affects multiple pathways of immunosuppression, potentially enabling a single-agent therapeutic
Proof-of-concept in preclinical models
Tumor reduction in pancreatic cancer model where anti-PD1 has failed
Outperforms anti-PD1 in standard checkpoint inhibitor (CPI) responsive melanoma model
Restoration of T cell activity in patient-derived organoids
Biomarker opportunity
Expression increased in blood and tissue of multiple tumor types, correlating with adverse prognosis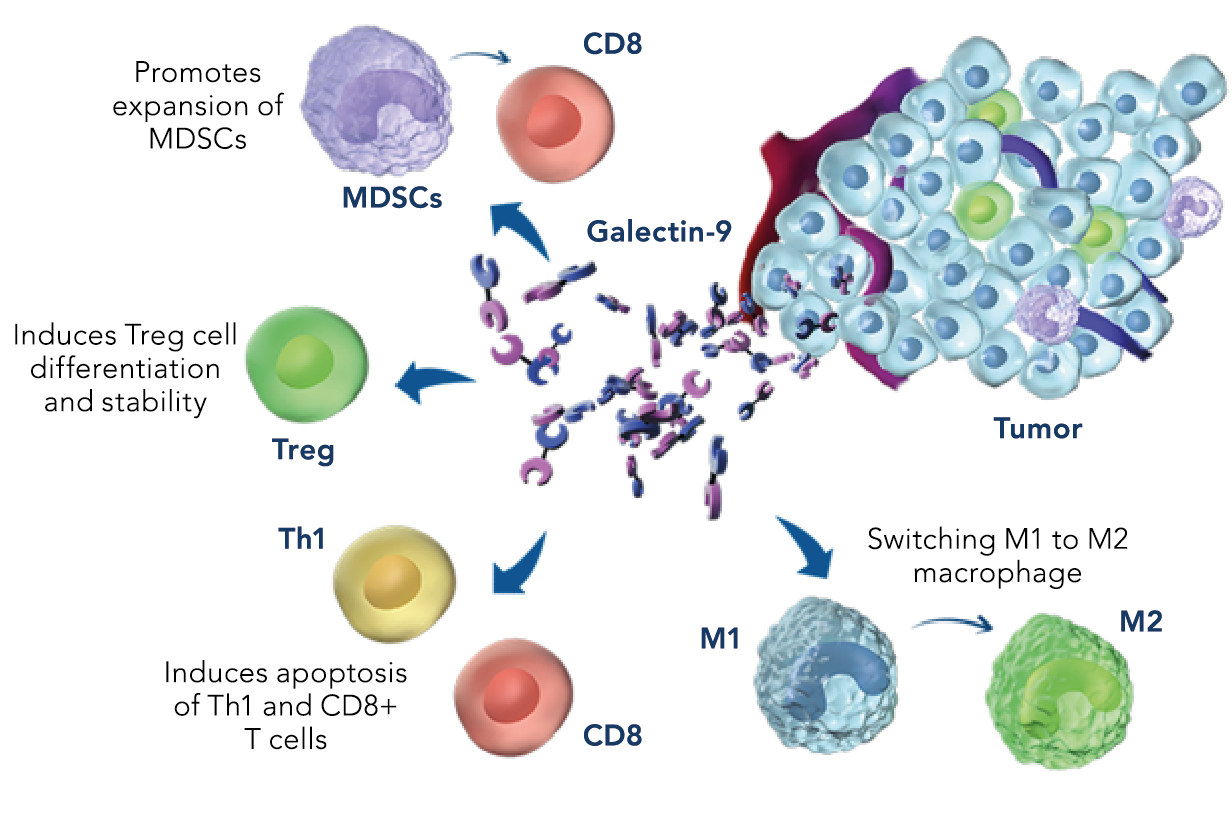 ---
Image adapted from J Mol Biol; 428 (16): 3266-3281; 2016
Treg = T regulatory cell; MDSC = myeloid derived suppressor cell; M1/M2 = tumor associated macrophage (TAM)1 (immunoactive) and 2 (immunosuppressed) cell; Th1 = T helper1 cell
---
The below figure on the left depicts LYT-200 mouse mAb activity in an orthotopic pancreatic cancer KPC model
KPC cells were engrafted into the pancreata of immunocompetent mice and were treated systemically with the mouse version of the LYT-200 antibody, or LYT-200 mouse mAb. PureTech observed significant tumor growth reduction at the end of the experiment with LYT-200 mouse mAb as a single agent (p < 0.01) as assessed by decrease in tumor weight. The below figure in the middle illustrates examples of in vitro T cell activation with LYT-200.
Single agent activity in KPC (pancreatic cancer) model
A model where anti-PD1s do not work 
---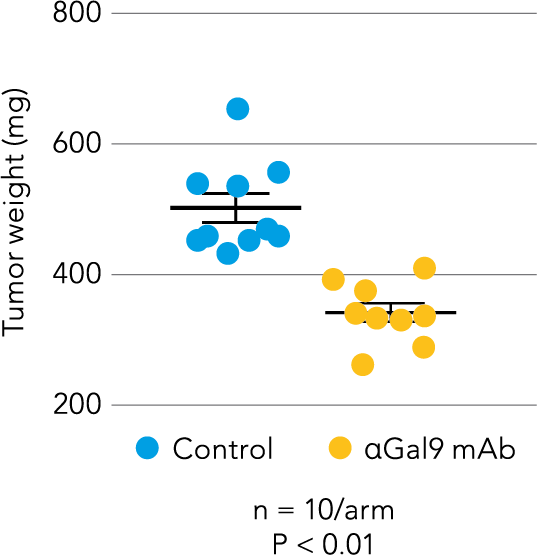 T cell activation with LYT-200 in patient-derived organoid model
---
---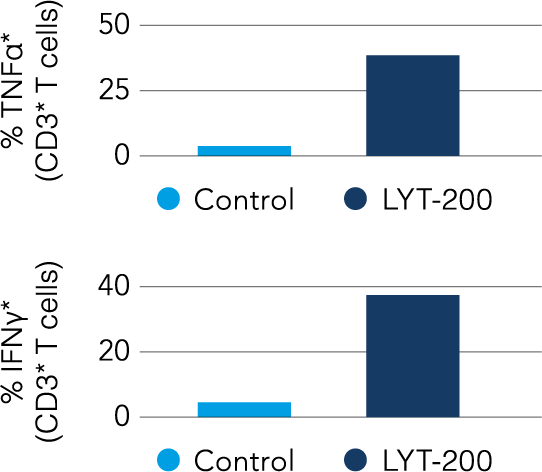 LYT-200 drug properties make it an excellent clinical clone
High affinity and specificity for galectin-9

Desired function: Blocking galectin-9 

mediated immunosuppression
Robust activity in preclinical studies:

Single agent causes tumor reduction in pancreatic and melanoma mouse models
Observed ~50% tumor reduction with LYT-200 vs. ~22% tumor reduction with 

anti-PD1 in melanoma model

Increase in intra-tumoral CD8 T cells in combination with anti-PD1
Activation of intra-tumoral immunity in patient-derived tumor models
---
---
Note: For patient-derived organoids, n = 23 tumor samples; Success defined as: >20% upregulation of at least two out of three T cell activation markers; success achieved in 60% of tumors with majority showing >2 fold activation